AC Installation Boca Raton, FL
In Florida, air conditioning (AC) units are necessary to survive the hot summers. It would be difficult to get through the heat without having something to cool you down during the summer, whether it's a fan or an AC unit. Even though AC units can be expensive, they are a great investment for you and your family, and they are certainly worth having. At Boynton Air Conditioning, we are a professional AC installation company that provides the best AC installation Boca Raton, FL offers.  
Top-Rated AC Installation in Boca Raton
Do you currently have a broken AC unit and need a new one, or have you recently moved into a home that doesn't have an AC unit? At Boynton Air Conditioning, our specialty is air conditioning installation. We will quickly and effectively install your unit for you regardless if you want a floor-mounted, wall-mounted, or hanging-mounted unit, we can do it all! You can rest assured knowing that your air conditioning installation will be done properly and at a reasonable price. We also carefully follow industry-standard procedures to ensure the safety and quality of our AC installation services. We offer the best Boca Raton AC installation, and we look forward to providing you with the best installation.
Expert AC Installation Boca Raton Residents Trust
We understand how important it is to have a working AC system in Florida. Dealing with high temperatures without having the opportunity to cool down is a situation no one wants to deal with. Don't go through a hot summer without a working AC unit. To provide support with all of your AC needs, Boynton Air Conditioning is here to help. We not only offer HVAC installation, but we offer a variety of services for all of your AC unit needs. Our other services include AC maintenance and AC repair. Having any issues with your AC unit is frustrating, especially during the summer. If you need any of our AC services, we will arrive promptly to find a solution to the problem. By maintaining your AC unit, you will be able to get the most out of your AC. We will clean it and make sure it's running properly.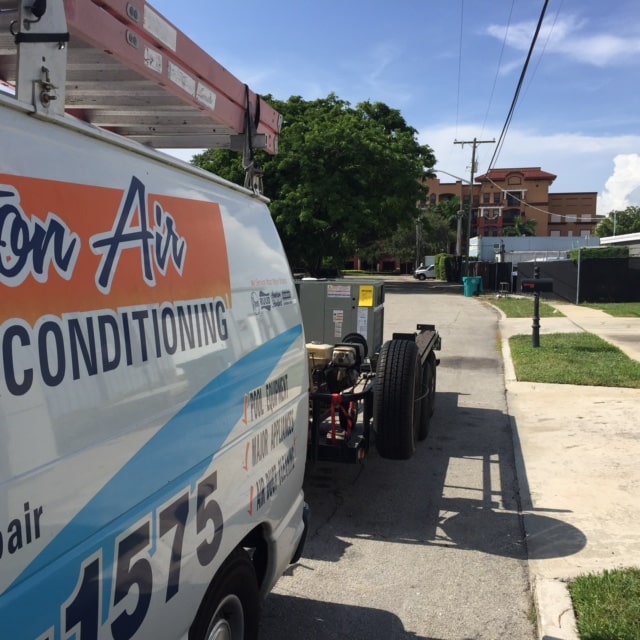 Professional HVAC Installation Done Right
Our expert team is highly trained in AC units and has the experience needed to properly fix or provide the best HVAC installation services. We make sure that our HVAC installers are trained and certified in all aspects of the air conditioning industry to give you the best results. It's important to us that every job is completed correctly the first time around. Over the years, our team has studied AC units to have a complete understanding of them. With technology, it's constantly evolving and improving, and we stay up to date with the latest developments, so you know you're getting the best of the best AC unit during your central air installation.
Call Today for Boca Raton AC Installation!
Are you ready to dive into getting a new AC unit? At Boynton Air Conditioning, we are the leading HVAC installers in Boca Raton, FL. You can count on not only our AC installation services but also our excellent customer service. This means that we guarantee 100% customer satisfaction. Our customers always come first, and we strive to provide them with top-notch services they will be pleased with. We ensure that our services are affordable, reliable, and safe. With our team, you can trust that you're in good hands with us. For more information regarding our AC installation services and what we can do for you in Boca Raton, FL, or for a free quote, make sure you reach out to us today!