Air Conditioning Boca Raton, FL
Are you needing a new air conditioner (AC) unit, or is your current unit broken and needs to be repaired? You've come to the right place! At Boynton Air Conditioning, we offer the best services for air conditioning, Boca Raton offers. Our team only uses high-quality tools and equipment to provide you with the best possible results.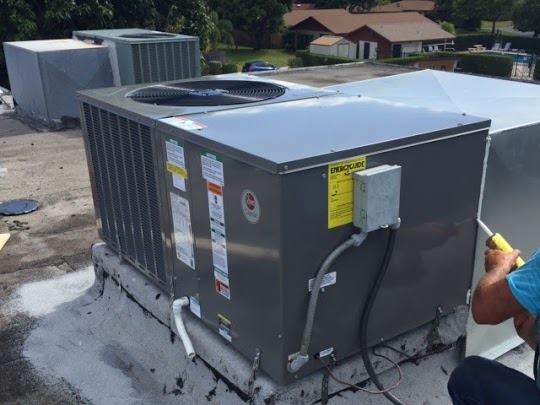 Top-Rated Air Conditioning in Boca Raton
When it comes to surviving the heat of the Florida sun, you're going to need some help to keep cool. A properly working AC unit is the best solution for you to get through the summer. Being outside and in the sun is fun for a little while, but eventually, you need to cool off. However; a broken AC or not having one can be problematic on the warmest days. Although AC units can be expensive, they are necessary to own, not to mention they are a worthwhile investment for you and your family.
Expert AC Company Boca Raton Residents Trust
Regardless if you need AC maintenance, installation, or repair, you can count on us to provide you with the best results. Our team has the experience, training, and drive to give you the best customer service experience. We are committed to giving you 100% customer satisfaction guaranteed. When it comes to our customers, they come first. If you've been searching for an AC company near me with the best HVAC technician, your search is over with us!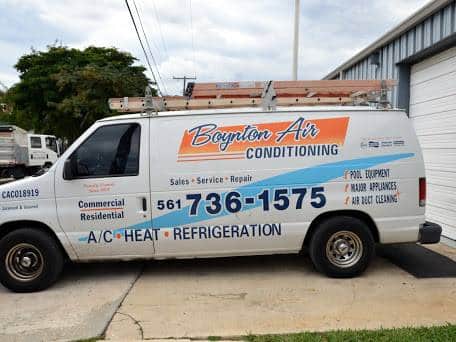 We Are the Best Boca Raton AC Company!
Luckily, our heating and cooling services are versatile, as it doesn't matter if your unit is new, old, large, or small. We can do it all! With our years of experience, we have the necessary training and tools to repair, maintain, or clean your AC unit properly. Did you know that regular AC maintenance can be beneficial to preserving and prolonging the life of your unit? As the best AC company Boca Raton offers, we can set you up with a routine AC maintenance schedule, where an AC technician can check and replace AC filters for you, run a check-up on your unit, or they can provide tune-ups for items like inspecting capacitors, wiring, and more. Regardless of what type of maintenance you need, we can help!
When it comes to AC installation, we can quickly, easily, and effectively install your new AC. It also doesn't matter what type of AC unit it is, we can install it. We understand that getting a new AC can be stressful, let us take the stress off you and take care of the whole installation process. Also, to make things easier on you, we proudly install hanging-mounted, wall-mounted, or floor-mounted units carefully.
Call Today for Air Conditioning in Boca Raton, FL!
We also repair AC units. Having AC problems, especially in the summertime can be frustrating. However, with our repair services, we will get your AC unit up and running in no time. Regardless if your AC unit is old or new, we can help find the issue. Our trained professionals have a lot of experience working with different varieties of AC units, and we will do everything we can to make sure we can find the problem.
Are you in need of AC services? Whether you need AC maintenance or AC installation, we've got you covered! At Boynton Air Conditioning, we strive to give you the best AC services and results to ensure that your home or business is sitting at the right temperature to keep you comfortable. Our team is reliable, hard-working, and we provide excellent customer service, which has allowed us to become the best Boca Raton AC company. For a free quote or more information regarding our AC services, contact our team today!