AC Service Boca Raton, FL
When it comes to living in Florida, you need to have an HVAC repair company on standby. You never know when something could happen to your current AC unit. Especially during the summer, the heat can be intense, and the last thing you want to stress about is not having air conditioning. At Boynton Air Conditioning, we proudly provide high-quality services for homeowners and business owners who need the best AC service Boca Raton, FL offers. You can rest assured knowing that we will deliver the best results possible.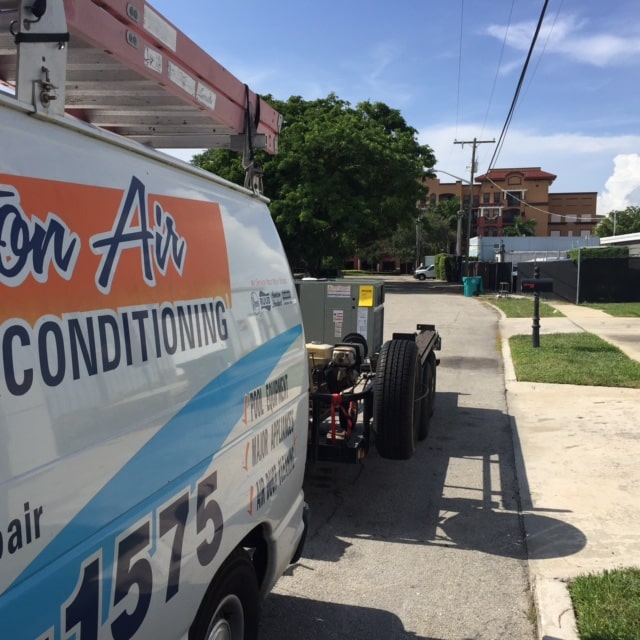 Top-Rated AC Service in Boca Raton
At Boynton Air Conditioning, we offer several different services for all of your AC unit needs. The AC services we provide include; air conditioning repair, HVAC maintenance, and AC installation services. Due to the high temperatures in the summer, it's a good idea to have a reliable company on your side that offers excellent AC repair services. If your AC unit were to break down in the middle of the summer, you will need someone to come and inspect it and make these repairs as soon as possible. With our expert team, we provide the best AC repair Boca Raton, FL locals swear by.
Expert AC Repair Boca Raton Residents Trust
Did you know that it's important to get regular AC maintenance in Boca Raton, FL? The filters and coils inside your AC unit need to be regularly cleaned for it to run properly. If your AC unit is neglected, it can begin to affect how it functions. We have the right equipment and expertise to take good care of your AC unit and clean it properly. When it comes to cleaning your AC unit, we understand that it can be complicated and stressful. Let us take this task off your hands and maintain your AC unit for you. For the best, Boca Raton AC maintenance locals swear by, make sure you contact us.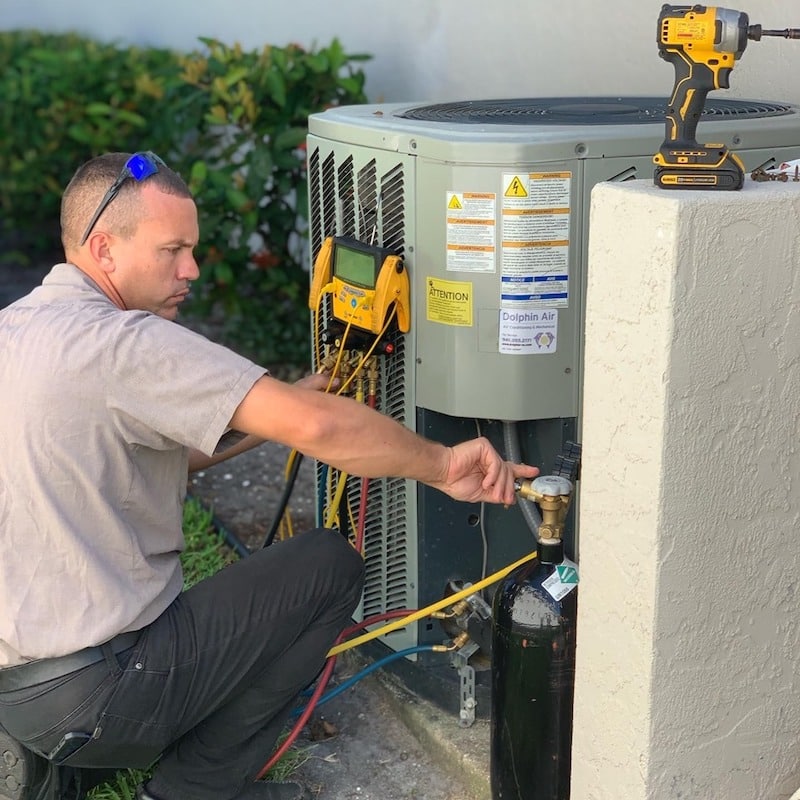 Professional Boca Raton AC Maintenance Done Right
Did your AC unit break, and do you need a new one? Or maybe you just moved into a new house and there isn't air conditioning. Don't worry, we are here to help! We will install your new AC unit quickly and effectively no matter what type of unit it is. We install floor-mounted, wall-mounted, and hanging-mounted units. You can trust us to install your new AC unit properly and promptly.
Is your AC unit no longer working like it used to? Do you suspect there's an issue with it? By contacting us, we can quickly come and repair it. Unfortunately, many things could be wrong with your unit. A few common AC problems include; refrigerant leaks, sensor problems, drainage problems, and more. Regardless of whether your AC unit is new or old, we have you covered! It also doesn't matter what size your unit is, we will be able to accurately identify the problems your AC unit is facing and quickly repair them. We also offer top-rated air conditioning and AC installation.
Call Today for AC Maintenance in Boca Raton!
Living in Boca Raton, FL, you need a company that can be there for you when you need an AC repair, AC maintenance, or AC installation. With our expert team at Boynton Air Conditioning, you can rest easy knowing that we will be there for all of your AC service needs. Our customers come first, and we strive to provide only the best services using high-quality tools and equipment to deliver you the best results possible. We are the most reliable AC company in the Boca Raton area. For more information regarding our AC services or a free quote, make sure you reach out to our professional team today. We look forward to hearing from you!